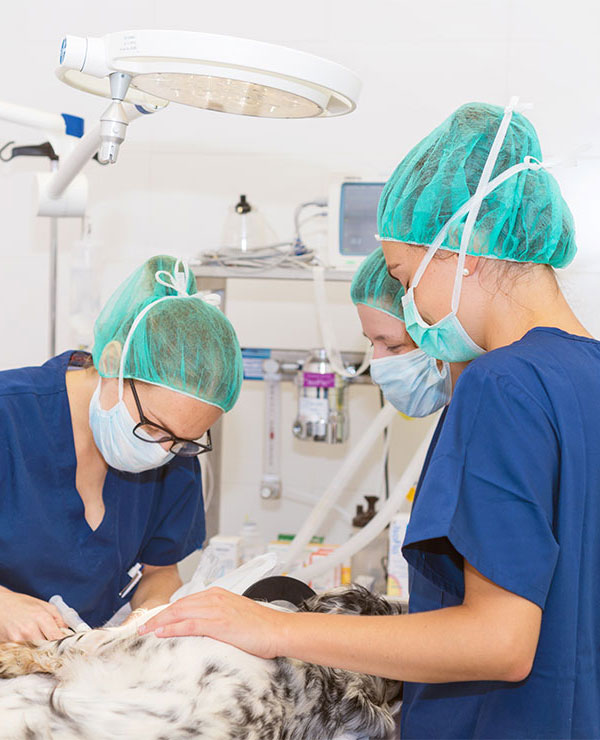 We are Excited to Welcome You to VETS ER, Your Pets' Emergency Vets!
Veterinary Emergency Triage and Surgery owners, Tai Curry and Kelly Hollister, are excited to bring over 30 years combined experience to a rapidly growing Lakeland area.
Located in North Lakeland just off I-4, VETS ER provides a convenient option for pet owners needing emergency and critical care.
Being former general practice owners themselves, both Dr. Curry and Hollister value the relationship between a pet and their primary care doctor. For this reason, VETS ER will work collaboratively with Referring Veterinarians for continued care and follow up recommendations.
Triage, diagnostics, surgery, and ICU care are just a small part of how VETS ER is here to help you and your pets.
Emergencies happen, oftentimes unexpectedly, that's why VETS ER strives to make your life easier during this difficult time.
"VETS ER, your pets' emergency vets."
We understand how stressful it can be when your pet is in dire need of veterinary attention, and that's why we are available and prepared to address any veterinary emergency situation that arises with the attention it deserves.
Surgery (Minor and Major)
At Veterinary Emergency Triage & Surgery in Lakeland, FL, we are highly experienced in performing emergency surgeries on dogs and cats in a variety of urgent and emergency situations. Whether your pet has ingested a foreign object, sustained a traumatic injury, or requires surgery to address a serious illness, our veterinarians and surgical support team are prepared to take immediate action to save your pet and help them recover as quickly as possible.
Veterinary Emergency Triage & Surgery is fully equipped to provide our emergency, ICU, and hospitalized patients with several supportive treatments and therapies, including oxygen therapy. These types of treatments are designed to stabilize a patient's condition while supporting healing and recovery.
Hospitalization/ICU/Critical Care
When a dog or cat experiences a medical emergency, our first priority is to triage and stabilize our patient. Once stabilized, we can perform a physical examination and diagnostic testing to determine the underlying cause of the pet's illness or the extent of an injury. We can then provide a variety of treatment options designed to safely and effectively address these issues.
At Veterinary Emergency Triage & Surgery, we are proud to have a complete blood bank for dogs and cats available in-house for our patients. We have the ability to provide life-saving treatments with blood, plasma, and platelet transfusions in our hospital – just like in human medicine.
When a cat is in an emergency medical situation, they do not also need to be placed in a stressful environment. For cats, this typically means keeping them separated from dogs. At Veterinary Emergency Triage & Surgery, we are proud to provide our feline patients with their exclusive, feline-only intensive care unit inside the hospital.
Internal Medicine and Care
At Veterinary Emergency Triage & Surgery, we are proud to use our combined expertise and advanced, in-house veterinary technology to provide our patients with highly thorough and detailed care with our internal medicine practice and ICU hospitalization services.
When a pet is ill or injured, they have no way to describe the extend of their injury, how they are feeling, or explain their symptoms. As a result, veterinarians have to rely heavily on diagnostic testing and imaging to diagnose illness, evaluate injury, and suggest treatment plans that will be both safe and effective
Veterinarians rely heavily on diagnostic tools such as laboratory tests and diagnostic imaging to determine the underlying cause of a pet's illness or the extent of an injury. At Veterinary Emergency Triage & Surgery, our emergency veterinarians have a variety of diagnostic tools at the ready and available in-house, including veterinary ultrasound, to aid with diagnosis when your pet needs treatment right away.
The availability of in-house veterinary diagnostics is key in providing safe and effective treatments to pets that are experiencing emergency medical situations. At Veterinary Emergency Triage & Surgery, our animal hospital is outfitted with a comprehensive list of advanced veterinary diagnostic tools, including an endoscope.
We Conveniently Accept The Following Financing Options